I literally got into broadcasting because I was a die hard fan of E! and in particular of Giuliana Rancic (who I still haven't managed to meet by the way – G if you see this.. Call me!). I would visualise holding that E! mike for years, so to think I would be standing in that same studio, working with the same team as the big G? Well it's pretty surreal to say the least! Plus I am obsessed with show producer Tom – he always would appear in Giuliana & Bill's reality show and here he is working with lil old moi!
This time I popped in to chat to Jason and Sibley about Awards season and who their hot picks were to take home all those glossy statues. Instead I find us singing Despacito and doing the Macarena. Hard hitting journalism at its finest!
I also sat down with the Live From E! squad to discuss the latest Hollywood gossip and spill some tea. This bunch are exactly what they're like on camera, off-camera. Really welcoming and just pros at what they do. I just get surprised how fast moving everything is over there. I've done live TV many times, but in my experience it was hours prepping and writing scripts, checking packages and going over thing a thousand times so you don't fuck up on air. But here they don't screw around! It's a quick production meeting to go over the day's topics and within an hour, you're on live!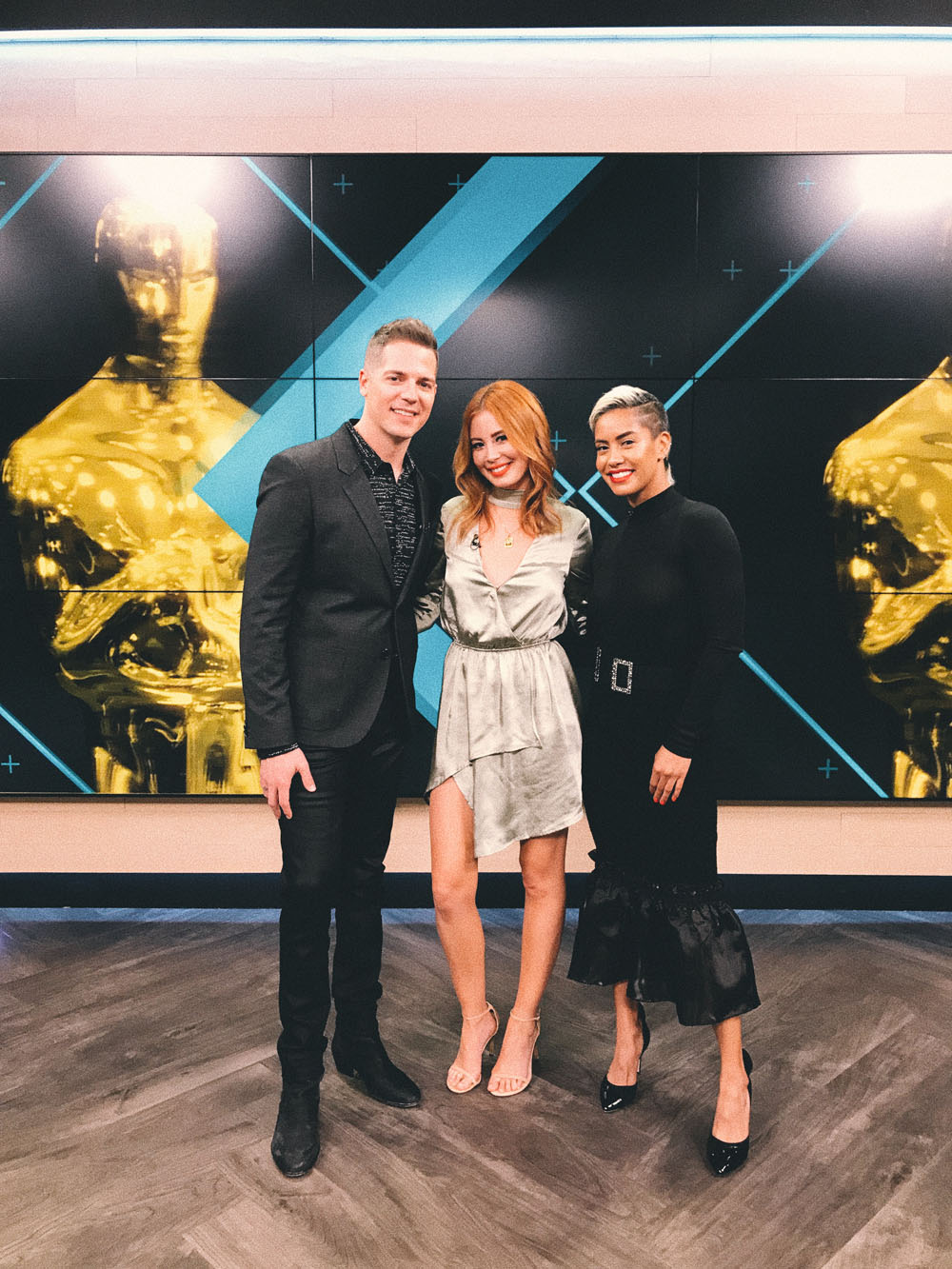 Wearing
Live From E! Top by Finders Keepers, Jeans by Ksubi, Shoes by Stuart Weitzman
Studio shoot Dress by Winter Muse, Shoes by Stuart Weitzman